These are 5 misconceptions we confronted, stereotypes we debunked or changes that happened to us as soon as we started spending time naked together and with others.
1) It has not made us unfaithful or lustful.  
We did a bad job of communicating our intentions at first.  I didn't realize it, but Judy was concerned that if I was looking at a bunch of naked girls then I would lose interest in her and lust after another.  She also got more self concious before we dove in.  She asked herself what was so wrong with her that I wanted to see other girls naked?  
I was excited about sharing the experience together.  I thought it would be fun.  We could brag to ourselves about how other couples would only wish they were walking up and down a beach naked together.  We were actually doing it.   I knew my wife was beautiful, so why hide it?  With a bunch of other people doing the same thing I thought it would add to the excitement.
The reality:  She got naked the quickest.  We now actually feel more connected and spend MORE time together naked.  Not just when we want to "do it", but we find other things to do together naked, like have a cup of coffee together in the morning.  Once the kids go to bed, we'll sit and have a glass of wine together and talk naked.  In the mornings we've started doing 15 minutes of naked yoga together.  We didn't lust in a social setting.  We didn't judge in a social setting.  We admired the beauty of hundreds of nude bodies of all types while enjoying the company of each other.  It was very peaceful, non sexual and exciting. 
2) We are more proud of who we are – our bodies, our personalities, what makes us unique and what binds us together
It is such the fad for everyone to get boob jobs an botox where we live.  Everyone is on Keto and trying so hard to achieve the "perfect" body image.  Shedding our clothes really made us feel content and confident with our bodies.  You feel proud to be unique, but also you're just like every 2nd person.  You can't hide.  The fact becomes very apparent on a nude beach that no one achieves that image.  You have no tight pants to firm you up.  You have no bra to push you up.  You have no tight shirt to hide your not quite six pack abs.  Everyone has their own uniqueness.  So, it seems so ridiculous at that moment to be plastic or overcompensate for your figure.  We actually started to feel sorry for those who chase so hard for that perfect body image. You know they're not internally at peace.  It doesn't make sense arguing this point with your clothes on to someone else who has their clothes on.  You just have to trust us and try it.
3) We enjoy people again (mainly naked ones, because they are the nicest and most genuine).
When a naked man walked up to us and offered us a margarita while we were walking on a nude beach, I have to admit we were freaked out.  Little did we know that naked people are way friendlier than clothed people.  It just does something to your social ability.  You want to talk to other people.  You want to ask them about their journey and experiences.  Naked people are so much more hospitable.  We have met some of our favorite people over drinks at the beach, in the hot tub or in the swimming pool.  It never turns sexual.  It's very respectful but very genuine.  All you have to do is show up and you'll meet friends.  Whether you think you want to or not, you will want to socialize with other people.  You can't help it.  You're giddy, excited and very content (after about 30 minutes).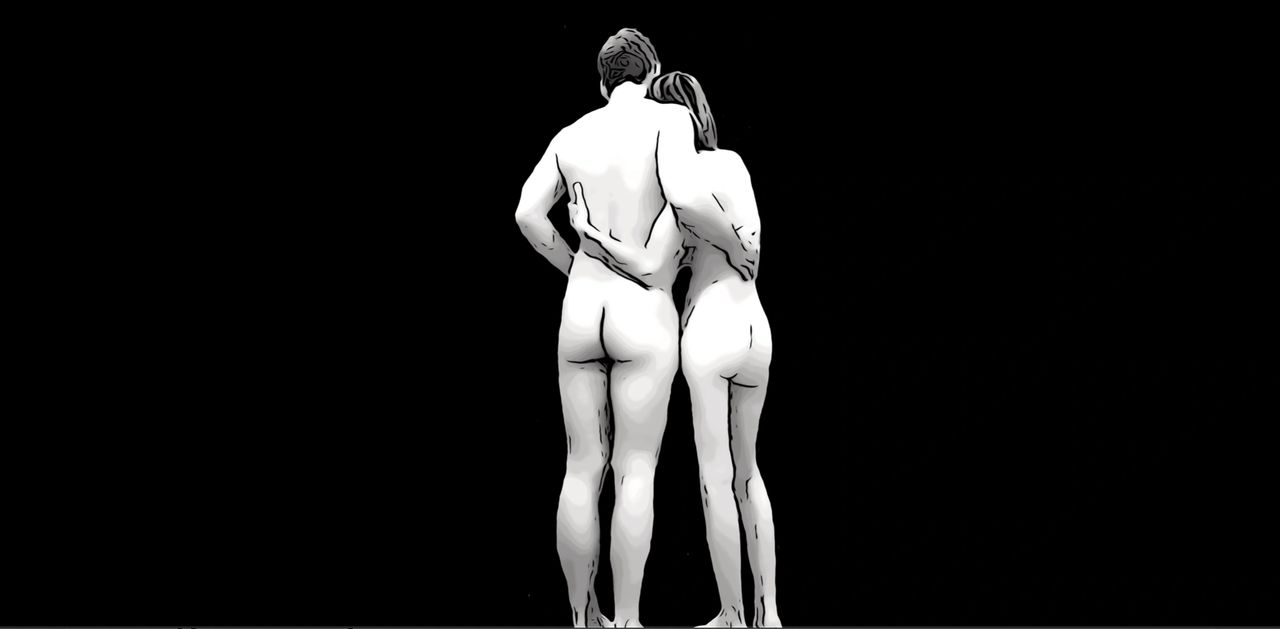 4) We are healthier and more aware of what we put in our body.
Getting naked for us is a journey to the core of things.  It's raw and true.  There's nothing hidden. It's a metaphor for every other decision we started making in our life.  Why put all these chemical compounds in your body that it naturally is not accustomed to processing when the alternative is something natural and real.  There's nothing more organic, nothing more raw, nothing more true than eating foods that are close to the source with simple ingredients that don't kill you.  Well, eating these foods naked would be about the only exception.  
5) We are having a ton of fun being naked together and with other people.
Come on!!  Who wouldn't want to get naked and hang out with a bunch of people?  The only reason is fear and self consciousness.  We were scared.  We thought, "this is kind of weird".  We asked ourselves, "what the f*&% are we doing?". When we realized that no one has power over us, our feelings or our personalities, we felt a tremendous amount of freedom, happiness and confidence.  
Together we have found that we focus on the present when we have our nude conversations.  Sometimes we hook up, and sometimes we just talk.  Having 3 kids playing sports it's so easy to talk about what's next.  Who needs to pick up who.  What night is the P.T.A. meeting, so we need a babysitter blah blah blah.  Get naked.  Do some yoga. Have a cup of coffee together and reconnect just the two of you.  It's the BEST.